Non-Conventional financing
100% Funding
"Principal Borrowers
When discussing the options of "hard money commercial loans", specifically regarding real estate, they can be defined essentially as "non-bankable loans". They are also often referred to as "private loans" or "no-doc" loans.The decision of the underwriter of the hard money commercial loan is based largely on the hard assets or real estate of the borrower. These types of loans will generally close rather quickly.
A traditional bank loan will usually be based on the borrowers' credit rating, income tax returns, financial income, and various other forms of financial information, whereas hard money commercial loans rely primarily on the individuals' real estate assets.

Are you currently facing any of these difficult circumstances?

Poor or impaired credit ratings (DPL can work with these types of borrowers, as well)
Unpaid utility bills
Tax liens or judgments
Borrowers with numerous pieces of complex collateral
Borrowers under severe time constraints
Borrowers avoiding foreclosure
Borrowers who are foreign nationals
Barrowers in need of partner buyouts

If you are, then a hard money loan may be the right choice for you.



BRIDGE LOANS(... Nationwide & International including Latin America and Europe

We can close difficult loans quick that most other lenders would turn down. These loans include credit-impaired borrowers and non-cash flow producing properties.
TERM:
Flexible loan term up to several years or more
PREPAYMENT:
Loans may be repaid at any time without penalty.
USE OF PROCEEDS:
Loans are made for business purposes only.
LOAN TO VALUE:
Loan amounts can be up to 75% of the disposition value of the collateral, based on the estimated cash sale price given a 90-120 day marketing time. If the loan is used for renovation or construction, the loan amount can be based on the improved value, and would be disbursed in stages.
RATES:
Rates vary from 5% & Up per annum, interest only, depending upon collateral and loan structure.

Internationally, rates vary from 9%,& up, depending on country.

EQUITY:
In lieu of equity participation, a fee of 1-4%(U.S. only) of the loan amount may be included in the loan.
LOAN SIZE:
From $1 Million to $200+ Million nationally. Must be at least $3 Million for international loans.
COLLATERAL:
Real estate and other fixed or liquid assets.
Our lending solutions cater to Commercial, Industrial, Auto Industry, Real Estate Development, Franchise (purchase and refi), Corporate, Venture Capital Funding


* Apartments
* Amusement Parks
* Apartments
* Assisted Living Centers
* Auto Care Centers
* Auto Dealerships
* Bowling Centers
* Car Washes
* Casinos
* Child Care Centers
* Condominiums Congregate Care Facility
* Convenience Stores
* Distribution Centers
* Fitness Centers
* Franchises
* Funeral Homes
* Gas Stations Golf Courses
* Historic
* Hospitals
* Hotels/Motels
* Independent Living Facilities
* Industrial Parks
* Industrial Buildings

We customize each of our hard money commercial bridge loans to meet your specific requirements and needs. Whether you need a fast money loan, mezzanine loan, bridge loan, hard money loan, or foreclosure bail out loan, this Lender has the creative financing capabilities to allow you to refinance your existing loan quickly.

"Please Note: There will be out -of -pocket due diligence fees requested from theborrower that must be paid before full approval and funding can take place. If this is not feasible for you, "to lock in your Loan" please DO NOT apply for this funding" !!


HARD MONEY
* Jumbo Home Developments
* Land Developments
* Marinas
* Medical Clinics/Medical Offices
* Mini Warehouses
* Mixed Use Properties
* Mobile Home Parks
* Movie Theaters
* Offices (Multi-Tenant Single Tenant Warehouse)
* Nursing Homes
* Office Buildings
* Outlet Centers
* Parking Garage
* Malls
* Rehabilitation Facilities
* Resort
* Restaurants
* Retail (Anchored Single Tenant Unanchored)
* Single Family Skilled Nursing Facility
* Special Purpose Property
* Time Share
* Truck Stop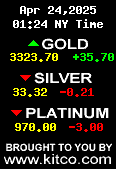 DSCR Calculator
LENDER'S MIN DSCR is 1.20
LOAN
APPLICATION