Non-Conventional financing
100% Funding
Private Hard money lenders make the riskier commercial loans the banks won't fund. As a result, Private hard money commercial loans are an excellent way to secure financing on a commercial property not fundable by a commercial lender. If your commercial loan was declined by a bank, then a private or hard money commercial loan may be your answer.
Private Hard money commercial lenders look primarily to the property as the source of repayment. Banks typically look at the borrower and the property. What this means, is that a private hard money commercial loan is made based upon the equity in the property. If the borrower does not make the mortgage payments, the hard money lender will simply foreclose and sell the collateral;

National: $1,000,000 to $200,000,000
Private Investors provide first or second mortgage real estate financing for a vast array of property types.
* Condominium sales with re-lease prices and prepayment options.
* Joint venture capabilities and mezzanine financing structure.
* Commercial real estate loans for acquisition or construction financing for the renovation of an existing building for a new use.
* Hard money real estate loans for financing a property currently in foreclosure.
* Opportunistic deals such as the purchase of mortgages either performing or non-performing.
* Participating mortgages (equity & debt) which provide up to 100% financing.
* Financing for a property that is currently in bankruptcy.

WEST COAST HARD $$ LENDER:*************************************************************


HARD MONEY LOANS FOR THESE SCENARIOS AND MORE:
PRIMARY RESIDENCE ; PURCHASE OR REFINANCE
LONG TERM INVESTOR LOANS, UP TO 8 YEARS*
FIX N FLIP LOANS WITH LOWER FEES
COMMERCIAL PROPERTIES

UP TO 75% of Purchase Price
Up to 65% of Purchase Price AND 65% of Repair/upgrades
Construction Completion loans
Flexible terms; 6 to 24 months
3 to 6 mth interest guarantee NO prepayment penalty
Purchases - LTV based on purchase price
Refi's within 1 yr- LTV based on acquisition price + upgrade costs
Refi's after 1 yr - LTV based on current market value

Investment Residential - SFR, 1-4plex
Owner occupied Residential
Partially Completed Projects
Rehab's
Commercial - income or Owner Occupied

BAD OR NO CREDIT NOT AN ISSUE
Hard Money loans are based on the value of the property, NOT your credit. This enables borrowers with severe credit issues to get financing on Real Estate.

5-8 YEAR AMORTIZING LOAN TERMS
IF PERMAMANENT FINANCING AT THE END OF A HARD MONEY LOAN IS EXPECTED TO BE A PROBLEM, WE CAN PROVIDE AN AMORTIZED HARD MONEY LOAN THAT WILL BE PAID OFF AT THE END OF THE TERM.

INTEREST ONLY PAYMENTS
MOST LOANS CAN BE STRUCTURED WITH INTEREST ONLY PAYMENTS, KEEPING YOUR MONTHLY EXPENSES DOWN!

EXTREMELY FAST TURN AROUND & FUNDING*
LOAN PROCESSING TAKES A MATTER OF DAYS INSTEAD OF WEEKS. WE CAN OFTEN FUND A LOAN WITHIN 3-5 DAYS OF RECEIVING THE INTITIAL PACKAGE.

RESIDENTIAL, COMMERCIAL, LAND - PURCHASE OR REFINANCE
NO APPRAISALS REQUIRED ON PROPERTIES USED FOR INVESTMENT**


BRIDGE LOANS(... Nationwide & International including Latin America and Europe

We can close difficult loans quick that most other lenders would turn down. These loans include credit-impaired borrowers and non-cash flow producing properties.
TERM:
Flexible loan term up to several years or more
PREPAYMENT:
Loans may be repaid at any time without penalty.
USE OF PROCEEDS:
Loans are made for business purposes only.
LOAN TO VALUE:
Loan amounts can be up to 75% of the disposition value of the collateral, based on the estimated cash sale price given a 90-120 day marketing time. If the loan is used for renovation or construction, the loan amount can be based on the improved value, and would be disbursed in stages.
RATES:
Rates vary from 5% & Up per annum, interest only, depending upon collateral and loan structure.

Internationally, rates vary from 9%,& up, depending on country.

EQUITY:
In lieu of equity participation, a fee of 1-4%(U.S. only) of the loan amount may be included in the loan.
LOAN SIZE:
From $1 Million to $200+ Million nationally. Must be at least $3 Million for international loans.
COLLATERAL:
Real estate and other fixed or liquid assets.
Our lending solutions cater to Commercial, Industrial, Auto Industry, Real Estate Development, Franchise (purchase and refi), Corporate, Venture Capital Funding


* Apartments
* Amusement Parks
* Apartments
* Assisted Living Centers
* Auto Care Centers
* Auto Dealerships
* Bowling Centers
* Car Washes
* Casinos
* Child Care Centers
* Condominiums Congregate Care Facility
* Convenience Stores
* Distribution Centers
* Fitness Centers
* Franchises
* Funeral Homes
* Gas Stations Golf Courses
* Historic
* Hospitals
* Hotels/Motels
* Independent Living Facilities
* Industrial Parks
* Industrial Buildings

We customize each of our hard money commercial bridge loans to meet your specific requirements and needs. Whether you need a fast money loan, mezzanine loan, bridge loan, hard money loan, or foreclosure bail out loan, this Lender has the creative financing capabilities to allow you to refinance your existing loan quickly.

"Please Note: There will be out -of -pocket due diligence fees requested from theborrower that must be paid before full approval and funding can take place. If this is not feasible for you, "to lock in your Loan" please DO NOT apply for this funding" !!


HARD MONEY
* Jumbo Home Developments
* Land Developments
* Marinas
* Medical Clinics/Medical Offices
* Mini Warehouses
* Mixed Use Properties
* Mobile Home Parks
* Movie Theaters
* Offices (Multi-Tenant Single Tenant Warehouse)
* Nursing Homes
* Office Buildings
* Outlet Centers
* Parking Garage
* Malls
* Rehabilitation Facilities
* Resort
* Restaurants
* Retail (Anchored Single Tenant Unanchored)
* Single Family Skilled Nursing Facility
* Special Purpose Property
* Time Share
* Truck Stop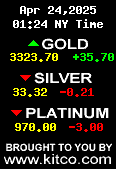 A Visitor from the Past
by Thelen Paulk

I had a dream the other night,
I did not understand
A figure walking through the mist,
with flintlock in his hand

His clothes were torn and dirty;
As he stood their by my bed,
he took off his three cornered hat
And speaking low, he said,

"We fought a revolution
to secure our Liberty
We wrote the Constitution,
as a shield from tyranny

For future generations
this legacy we gave
In this, the land of the free
and the home of the brave

The freedom we secured for you,
we hoped you'd always keep
But tyrants labored endlessly,
while your parents were asleep

Your freedom gone -
Your courage lost
You're no more than a slave
In this, the land of the free
and the home of the brave

You buy a permit to travel,
and a permit to own a gun
Permits to start a business
or to build a place for one

On land that you believe you own,
you pay a yearly rent
Although you have no voice in choosing,how the money's spent

Your children must attend a school,that does not educate
Your Christian values can't be taught,according to the State

You read about the current news
in a regulated press
You pay a tax you do not owe,
to please the IRS

Your money is no longer made
of silver or gold
You trade your wealth for paper,
so your life can be controlled

You pay for crimes
that make your nation turn
from God in shame
You've taken Satans number,
as you traded in your name

You've given government control
to those who do you harm,
so they can padlock churches,
and steal the family farm

And keep our country deep in debt,
put men of God in jail,
harass your fellow countrymen
While corrupted courts prevail

Your public servants
don't uphold the solemn oath they swore
Your daughters visit doctors,
so their children won't be born

Your leaders ship artillery
and guns to foreign shores,
and send your sons to slaughter,
to fight other peoples wars

Can you regain your freedom,
for which we fought and died,
or don't you have the courage
or the faith to stand with pride

Are there no more values
for which you would fight to save,
or do you wish your children,
to live in fear and be a slave

Sons of the Republic,
arise and take a stand
Defend the Constitution,
the supreme law of the land

Preserve our great Republic,
and teach each God given right,
and pray to God to keep the torch of freedom burning bright..."